The Purdue University Bass Fishing Club has partnered with Secret Lures on their Stupid Tube ® "Fun"raising initiative for the 2020 college bass fishing season. The partnership includes sponsorship of the team, as well as an all-new custom Stupid Tube, designed with input from the club. The collaboration has resulted in what club members named "Purtube". It's a sleek black and gold Secret Lures Stupid Tube, featuring a golden core dip and fire tip design that anglers won't find anywhere else.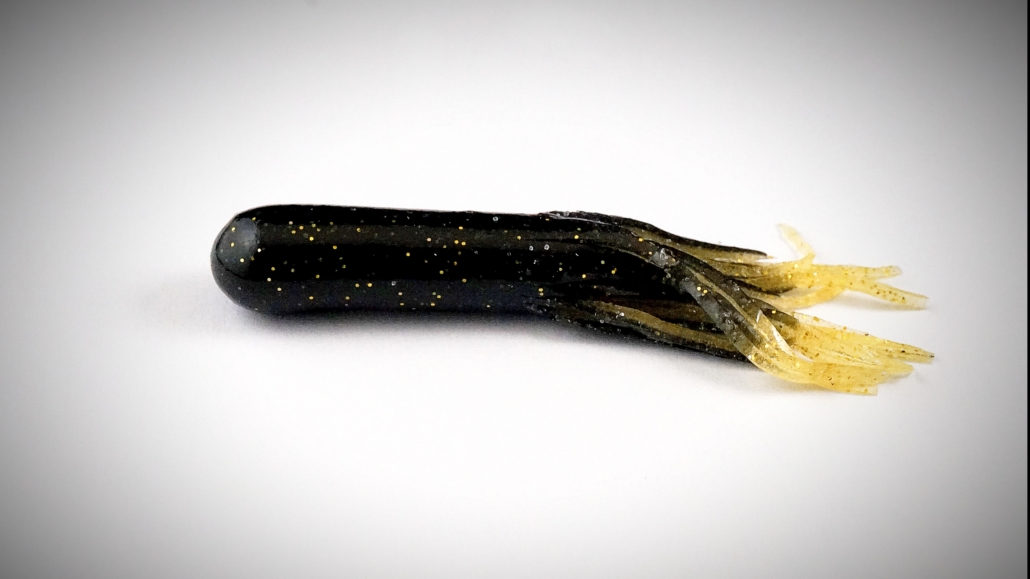 The Boilermaker Bass Club will be selling this one of a kind Secret Lure as part of their fundraising efforts at the Indianapolis Boat, Sport, and Travel Show as well as through their social channels, including Facebook and Instagram. All the proceeds of direct sales will go directly to the club itself to help offset travel expenses associated with college competition.
According to Danny Blandford, President of Secret Lures, "Indiana has a rich college bass fishing history and the Purdue program has been a cornerstone in our state since the mid-80's. We're thrilled their college bass fishing program wanted to participate in this new Secret Lures fundraiser. Our goal with their Purtube color was to create an offering that honored the Boilermakers, while being something an angler will throw with confidence. We feel like we nailed it with this product and look forward to helping them fill their livewells with bass and their club coffers with some extra cash."
Blandford went on to add, "Purtube is now one of the new offerings at Shop.SecretLures.com under the FunRaiser Section of Stupid Tubes. We hope that customers will buy directly from the programs themselves, but if they buy from us, we'll also earmark a portion of the website sales for the fishing teams the products are listed under."
Brody Wade, Purdue Bass Fishing Club Treasurer, went on to add, "As the club Treasurer, I'm excited to add more revenue to our program, and as an angler, I can't wait to hit the water with our new Purtube. We're all very happy with the looks of the final product and having something that is uniquely our own is really cool. We're getting ready to start a busy season of college bass fishing and this should be a tool we can use anywhere we travel."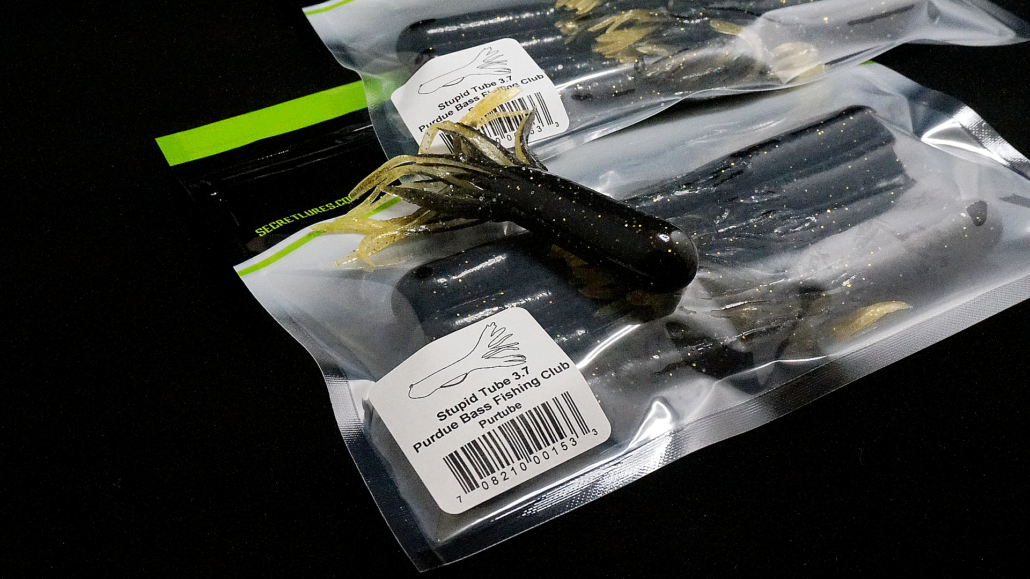 The Purdue University Bass Fishing Club has 2020 plans to compete throughout the country with the Bass Pro Shops Collegiate Bass Fishing Series, the Carhartt Bassmaster College Series, as well as the FLW College Fishing Series, presented by Yeti.
Those interested in purchasing this commemorative Purdue Bass Fishing Club Stupid Tube, by Secret Lures, can contact the Purdue University Fishing Club through their Facebook or Instagram pages, or email club Treasurer, Brody Wade, at Wade57@Purdue.edu. Secret Lures customers can also contribute to this project directly by adding a bag to their order on www.Shop.SecretLures.com.
https://www.secretlures.com/wp-content/uploads/2020/01/Tube-Bag-e1578880166442.jpg
473
840
secretlures
https://www.secretlures.com/wp-content/uploads/2018/10/Secret-Lures-logo-white-text-logo-300x151.png
secretlures
2020-01-12 21:10:35
2023-06-14 21:43:40
Secret Lures adds Purdue University Bass Fishing Club