The Western Kentucky Hilltoppers Bass Club is the most recent college fishing team to join the new Secret Lures "funraising" initiative. This new program combines school spirit with a proven staple that should be in every angler's tackle box, the Secret Lures Stupid Tube ®. These collaborations are resulting in great looking baits, with an even greater purpose. The goal of the program is to provide each school with a bait that is uniquely their own and provide a mechanism for the clubs to raise funds for collegiate bass fishing travel expenses. In 2020 the WKU Hilltoppers will be competing in a variety of events, including the Bass Pro Shops Collegiate Bass Fishing Series, the Carhartt Bassmaster College Series, as well as the FLW College Fishing Series, presented by Yeti.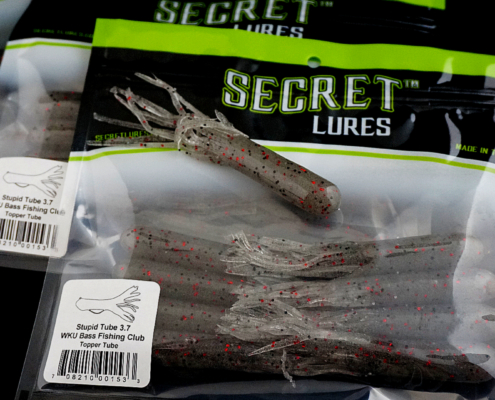 According to Caleb Mulzer, President of the WKU Bass Fishing Club, "We started a conversation with Secret Lures this past summer about working together and it has really blossomed into a great opportunity for our club. Our tubes look awesome! Our team settled in on the name Topper Tube in honor of our program and we were able to incorporate our signature red and black colors into an all-new "Smoke" offering by Secret Lures. We're excited to not only start raising some fish up on this new Stupid Tube but also raising some funds for our club."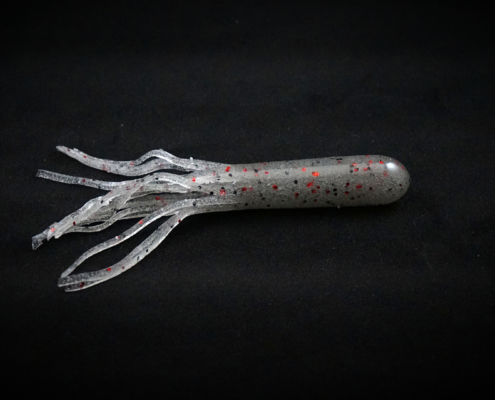 Danny Blandford, President of Secret Lures, added, "We're really getting excited about this program as we talk with different college and high school fishing teams. It seems to be a simple concept that hits on what these programs need the most, which is additional funding. Bringing together school spirit with a great bait allows these teams to reach out to their supporters and offer a custom branded product as a fundraising item for their programs. We're seeing customers get excited because they know our Stupid Tube is a great bait, but their dollars are also going to a great cause, so we're helping everyone involved to catch more fish and have some fun."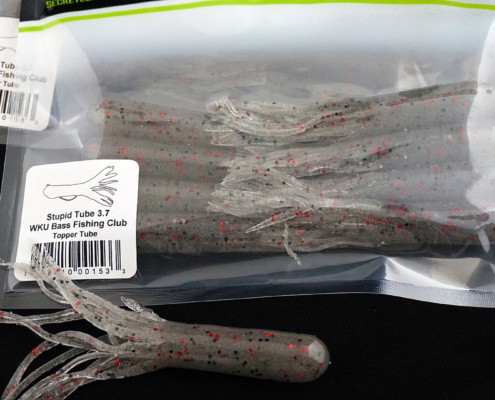 Topper Tubes can be purchased directly from the WKU Bass Fishing Club by sending an email to bass.fishing@wku.edu or reaching out to any club members directly. Secret Lures will also host a "Funraiser" section within the Stupid Tube menu on www.Shop.SecretLures.com, where the new Topper Stupid Tube and other unique academic collaborations will be hosted and available for purchase to benefit select programs. Blandford went on to add, "We have several new Stupid Tubes in the works for various programs in our region and we hope that folks will buy directly from the programs themselves, but in the event they want to order from us, we'll also earmark a portion of the website sales for the college or high school fishing teams the products are listed under."
College or high school fishing teams that would be interested in learning more about this new program may contact Secret Lures at info@SecretLures.com.
https://www.secretlures.com/wp-content/uploads/2019/11/WKU_tube-UPC.jpg
1080
1920
secretlures
https://www.secretlures.com/wp-content/uploads/2018/10/Secret-Lures-logo-white-text-logo-300x151.png
secretlures
2019-11-27 09:27:25
2023-06-14 21:43:59
Secret Lures Partners with the Western Kentucky University Bass Fishing Club